Tackling key challenges of e-motors
OEMs are striving to increase the efficiency of the e-motor/inverter by tackling many challenges:
Deliver a high-efficiency all across the eMotor torque/speed operating range
Deliver a wider operating range with higher torque and speed range
Deliver more power with less rare earth material and with less costs
Reduce the transmission / speed reducer needs and costs
Rapid fault detection and response time assuring highest levels of safety for the consumer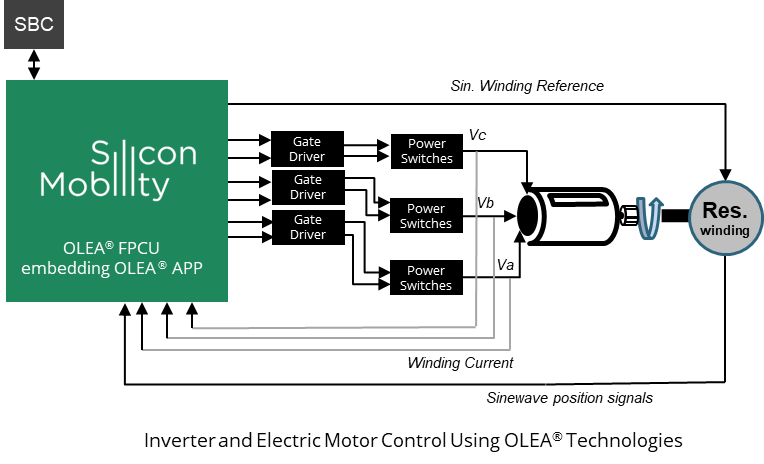 Our Solution for Inverter
We offer a full stack solution to address the e-motor/inverter control application with a powerful system-on-chip and application:
OLEA® FPCU – Safe, real-time and automotive qualified system-on-chip solution which enables advanced control algorithms
OLEA® COMPOSER – Model-based application development and calibration framework for OLEA® FPCU
OLEA® LIB – Rich collection of advanced software and control algorithms optimized for the OLEA® FPCU
OLEA® APP INVERTER – Scalable software platform for automotive inverter and e-motor control application optimized for the OLEA® FPCU
OLEA® APP INVERTER HE – High efficiency inverter and e-motor control application based on Optimized Pulse Patterns modulation optimized for the OLEA® FPCU
Key Benefits
Software flexibility and modularity enabling development of inverter/e-motor control platform
Support 48V to +800V for HEV and EV
Support any MOSFET, IGBT, SiC or GaN based inverters​
100% Model based design accessible as source code
High efficiency and performance with OLEA® APP INVERTER HE

Up to 20% of energy gain with reduction of switching losses in inverter and reduction of iron losses and coper losses in e-motor
Up to 30% of e-motor torque/speed range increase
Up to 50% BoM reduction compare to performance equivalent solutions
Grab your Starter Kit, now.
We offer customer Starter Kits for immediate hands-on experience with our solution. It allows testing and evaluation while enabling fast prototyping and development.
Contact us
Generic T222 Starter Kit
T222 HVIC Starter Kit:
A complete package that includes OLEA®️ T222 FPCU-based development boards and an in-house built OLEA APP INVERTER software. It additionally includes documentation for quick application design.
The kit is suitable for HV inverter and e-motor control applications and can be delivered with OLEA®️ APP INVERTER and OLEA®️ APP INVERTER HE for evaluation.
Available with the 176 pins or 100 pins packages versions of OLEA®️ T222 FPCU.
Contact us for more information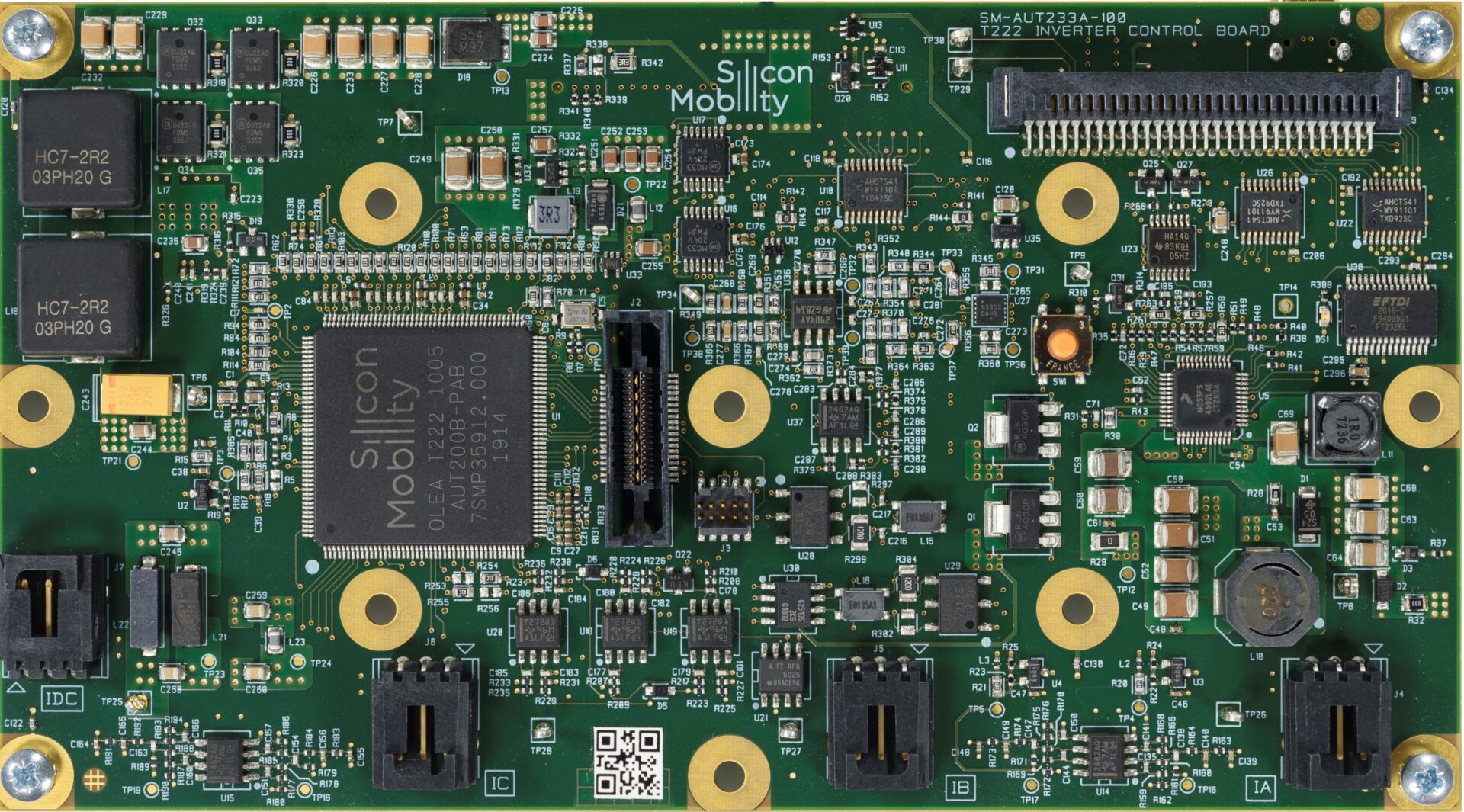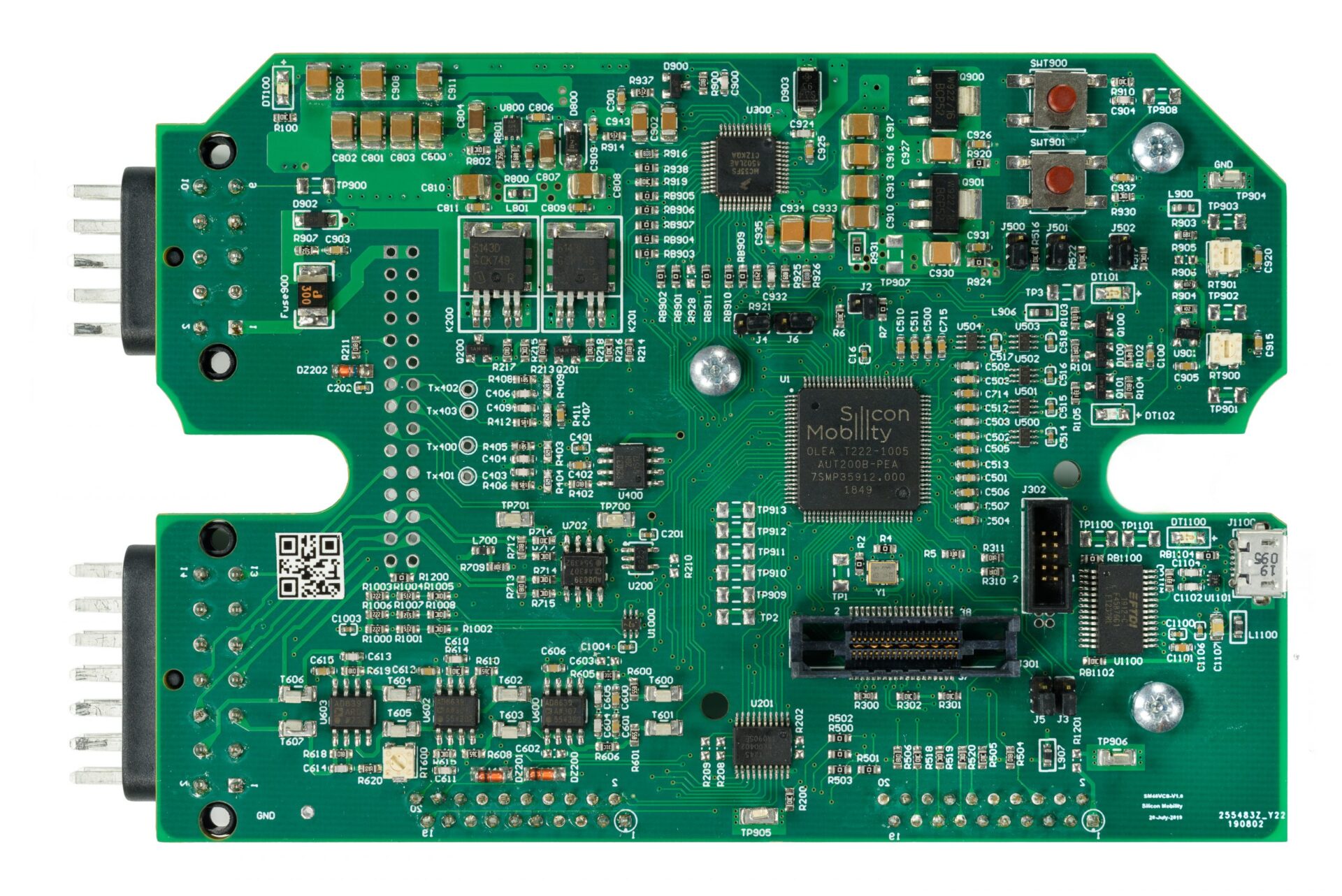 Semikron SKAI3®️ Inverter module
T222 SKAI3 Starter Kit with SEMIKRON
A complete package which includes OLEA®️ T222 Inverter board for Semikron SKAI3®️ module + OLEA®️ APP INVERTER for inverter application development + GUI calibration tool + documentation.
SiC INVERTER
SIC INVERTER Starter Kit with CISSOID
A full package with OLEA® COMPOSER – T222 SiC Inverter Starter Kit that mechanically and electrically integrates the T222 FPCU controller board and application software together with 3-Phase 1200V/550A SiC MOSFET Intelligent Module from CISSOID. The kit offers:
CXT-PLA3SA12550AA SiC Inteligent Power Module
A controller board based on OLEA T222 FPCU
ISO-26262 ASIL-D Design-Ready Certified
Advanced control algorithms for highly energy-efficient systems
Closed-loop control based on Field Oriented Control and variable SVPWM switching up to 50 kHz with short dead time compensation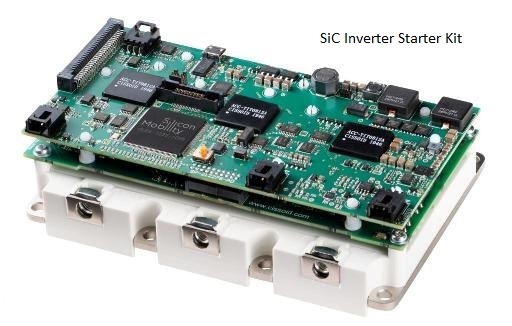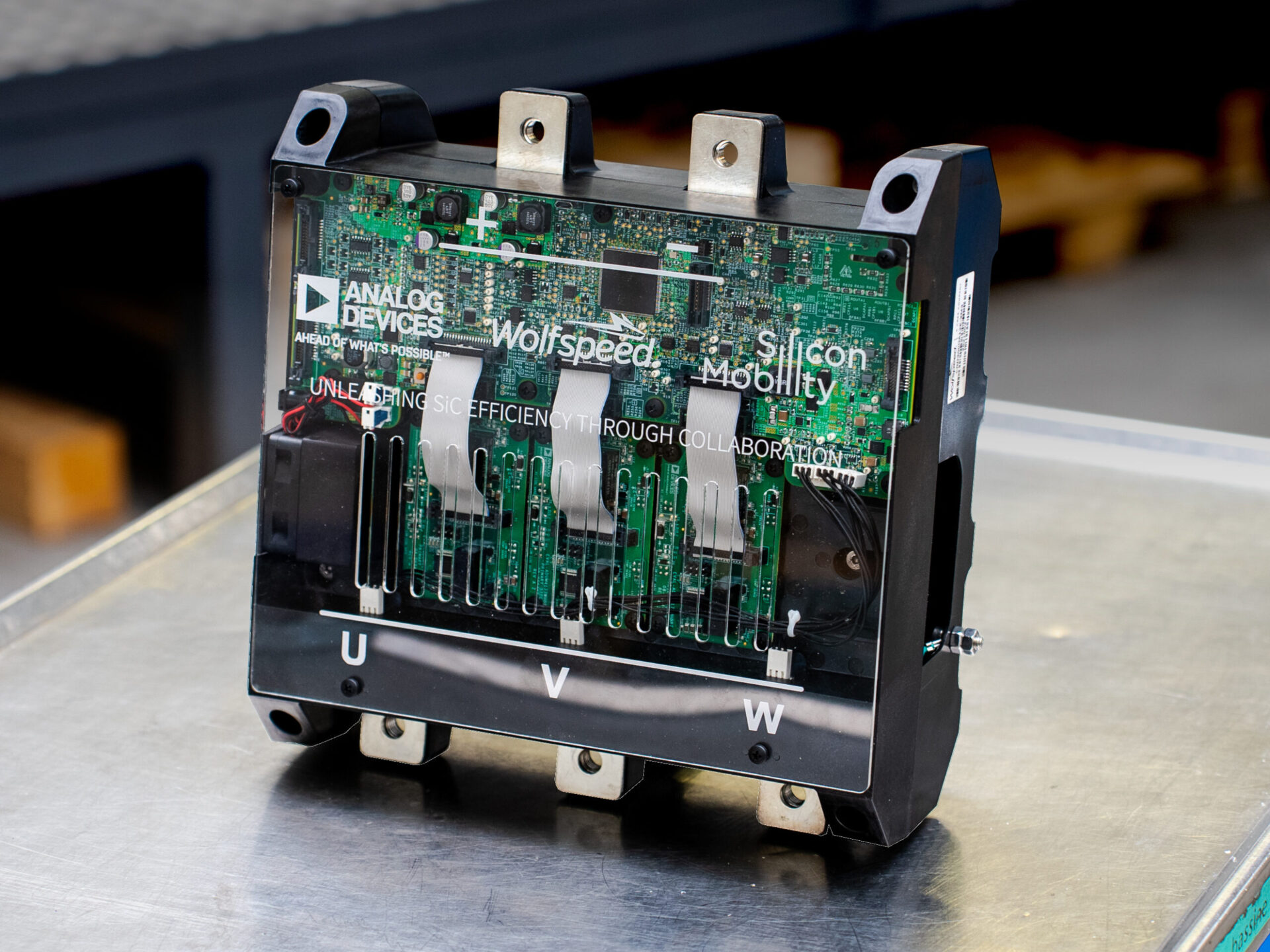 300 kW SiC Inverter Platform (NEW)
SIC INVERTER Platform with Analog Devices and Wolfspeed
Our best-in-class system-level power density and efficiency obtained by combining ADI's gate drivers, power, isolation, and signal chain solutions with Wolfspeed's efficient SiC MOSFET technology and controlling it all with Silicon Mobility's advanced controller chip and application software.
Features
CAB450M12XM3 Power modules
ADuM4177 Gate drivers
Controller board with
– OLEA®️ T222 FPCU controller chip
– OLEA®️ APP INVERTER configurable e-motor/inverter control application software
– E-motor interface (Tº and position sensors)
Vehicle interface (CAN / USB / UARS / GPIOs)
DC-LINK Capacitance