Silicon Mobility and CISSOID are taking the next step
Save time developing compact & efficient e-motor drives
Partnering with CISSOID S.A. has enabled us to deliver a 3-Phase 1200V/550A SiC MOSFET Intelligent Module. This module incorporates our ultra-fast FPCU as well as the OLEA APP INVERTER, an application software optimized for e-motor control.
If you're interested in testing it out now, take a look at the CISSOID Starter Kit Intelligent Power Module.
This kit includes:
– CXT-PLA3SA12550AA SiC Intelligent Power Module
– A controller board based on OLEA T222 FPCU-ISO-26262 ASIL-D Design-Ready Certification
– Advanced control algorithms designed for highly energy-efficient systems
– Closed-loop control based on Field Oriented Control and variable SVPWM switching, supporting frequencies of up to 50 kHz with short dead time compensation.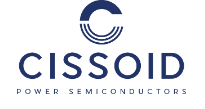 Press contact
For more information on Silicon Mobility and the OLEA product suite
Contact us