Join Silicon Mobility at PCIM China 2023!
 We're excited to announce that Silicon Mobility will be participating in the prestigious PCIM exhibition in China at the end of August 2023!  Booth 2H13
Don't miss this exclusive opportunity to meet our team of experts and discover our groundbreaking OLEA solution, designed to revolutionize the world of emobility! The OLEA solution is the key to unlocking efficient emobility, as it significantly enhances Electric Vehicle (EV) efficiency while reducing Bill of Materials (BoM) costs.
Whether you're an industry professional, an EV enthusiast, or a curious mind eager to explore cutting-edge technology, our booth is the place to be!  Learn about our latest innovations, engage in insightful discussions, and witness firsthand how the OLEA solution is shaping the future of electric mobility.  Mark your calendars for the end of August 2023 and make sure to visit us at Booth 2H13! We can't wait to share our vision and collaborate with you towards a greener, more sustainable future!
Learn more about PCIM Asia 2023 here: PCIM Asia (messefrankfurt.com)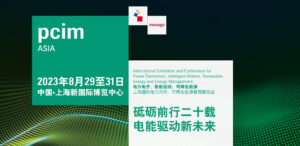 Press contact
For more information on Silicon Mobility and the OLEA product suite
Contact us