About Silicon Mobility
We are the inventors of the
Field Programmable Control Unit
Increasing Efficiency of Electric Vehicles with Silicon Mobility
Our Purpose
Mobility is the freedom that connects us, fluidizes the exchange of ideas and goods among us, and enables us to be together. Nowadays, there is no reason we should spoil our environment, be stressed, or even put ourselves at risk when moving freely.
We are part of a growing community that thinks breathing fresh air in city and land, circulating fluently, and being always safe is a right and not a privilege. We believe that new technology can enable clean, smart, and safe mobility.
We are taking this responsibility and playing our role to make this change with our innovative semiconductor solution that favors the emergence of longer-range electric vehicles and allows the reduction of greenhouse gases as well as pollutant emissions from hybrid vehicles while keeping the driver and passenger safe.
Silicon Mobility – Enabling efficient e-mobility.
Founded in 2015 and headquartered in Sophia Antipolis, France, we are growing every day with offices in Silicon Valley, Germany, Japan and China.
See products
Who we are
We are the inventors of the FPCU (Field Programmable Control Unit), a unique semiconductor architecture which removes the biggest roadblocks for the large-scale advent of car electrification.
We are a team of experienced managers and talented engineers,with an in-depth understanding of system-wide challenges in vehicles electronics and software. We believe these inherent challenges should be addressed by a complete, end to end solution offering a high level of flexibility, with an open architecture. We have built a complete vertically integrated solution, right from the semiconductor all the way to optimized software algorithms, and the tools to integrate them into vehicle electronics subsystems, utilizing our model based development framework.
Founded in 2015 and headquartered in Sophia Antipolis, France, we are growing every day with offices in Silicon Valley, Munich, Japan and China.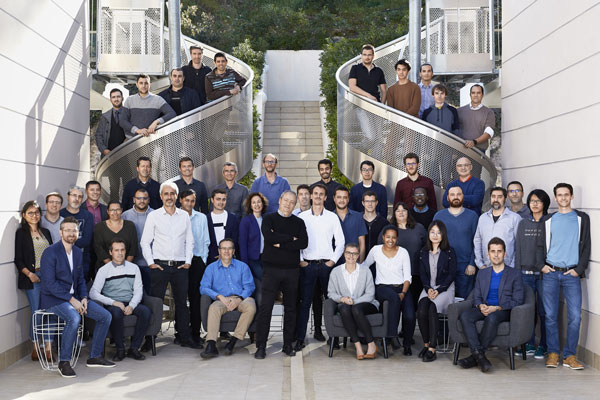 What we do
We deliver applications optimizing the energy efficiency of EV and HEV powertrain.
At Silicon Mobility, we design and develop flexible, real-time, safe and open solutions technologies for automotive applications to offer a better control  of the key elements of the electric powertrain.
Our products control electric motors, battery charging and power conversion systems of electric and hybrid vehicles. By using our technologies, manufacturers increase the range of electric vehicles and reduce pollutant emissions of hybrid cars while keeping passengers safe.
Furthermore, the high level of integration and performance of our technology enables multiple levels of savings such as electric motors size, weight, heat, and costs reduction as well as the bill of material for the electronic control system. The costs savings are incurred while improving overall quality and durability of the vehicles. By using our open development framework and our software, development and validation cycles are radically reduced along with their cost.
Our full-stack product offering is a fit for every type of customer. From established Tier1s in powertrain to mechanical Tier1s fast transitioning to electrification, to leading-edge premium OEMs with decades of experience and EV new-entrant requiring fast time-to-market, Silicon Mobility has the technology to meet your needs.