Introducing the OLEA U Series, the next generation of Field Programmable Control Unit (FPCU). Its mission: is to redefine the automotive semiconductor landscape with unmatched performance, efficiency, and control that outpaces conventional microcontrollers.
The advent of Electric Vehicles (EVs) has ushered in a transformative era in the automotive industry. Car manufacturers are globally reshaping vehicle architecture, as they evolve into software-defined, cloud-connected entities demanding robust computational power and real-time control. In this complex, fast-changing environment, the OLEA U Series stands as a beacon of innovation. Its hybrid architecture and heterogeneity capabilities make it the perfect match for zonal electrical/electronic architectures with distributed software, surpassing the capabilities of traditional microcontrollers.
As vehicles become increasingly connected and autonomous, the complexity surrounding the safety and security of passengers also grows. The OLEA U Series has been carefully engineered with this challenge in focus, seamlessly integrating functional safety and cybersecurity into its very core design.
Packed with OLEA Technology
Powerful with AxEC 2.0: Up to 500Mhz / 320 GOPS
Ultra-safe with SILant 2.0: Safe and Determinist Multi-Core/FLU
Secured with Flexible HSM: HW & SW EVITA Full
Open Architecture
3x Cortex-R52 @350MHz / 4200 DMIPS
Stand-by sub-system
Up to 16MB of eFlash
CAN FD, CAN XL, Ethernet
Standards Compliancy
ISO 26262 ASIL-D design ready certified
ISO/SAE 21434 certified
AEC-Q100 Grade 1 qualified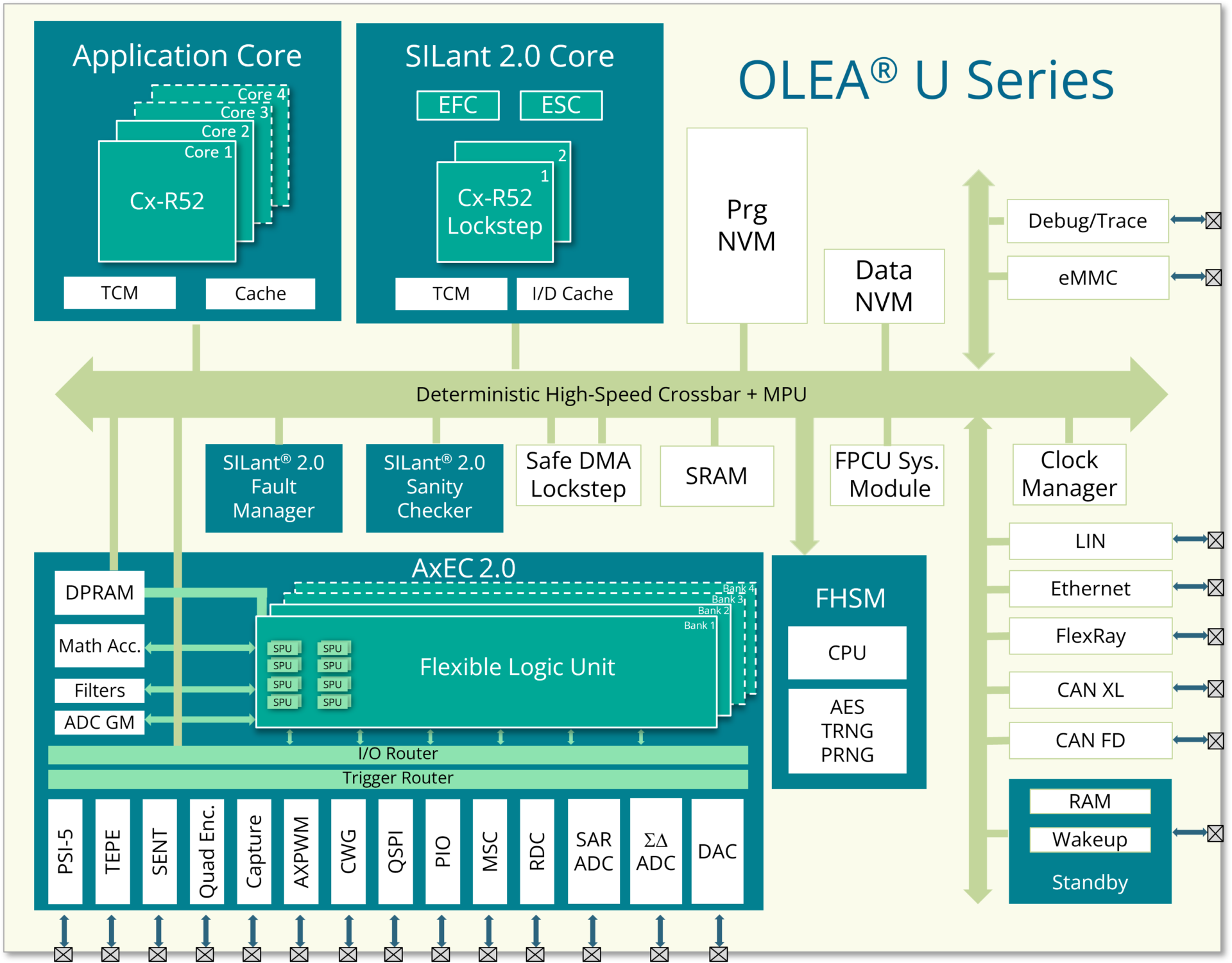 Click on picture to enlarge
The Advanced eXecution & Event Control (AxEC) unit combines programmable hardware, mathematical coprocessors, and configurable peripherals for direct sensor and actuator interfacing. The programmable hardware is called the Flexible Logic Units (FLU) and lies at the heart of the FPCU architecture. It is a programmable logic fabric equipped with lookup tables, flip-flops, SRAM, and signal processing units, programmed using standard hardware description languages like Verilog or VHDL. The OLEA U® Series introduces the concept of multiple FLU partitions, ranging 1-4.
AxEC handles fast-response-time processing and real-time control, while CPUs manage high-level and low-response-time software. Designers can choose CPU or AxEC for specific tasks, but AxEC typically handles complex processing, reducing CPU usage. Hardware processing ensures rapid, precise responses, regardless of event volume or frequency.
Learn more about the AxEC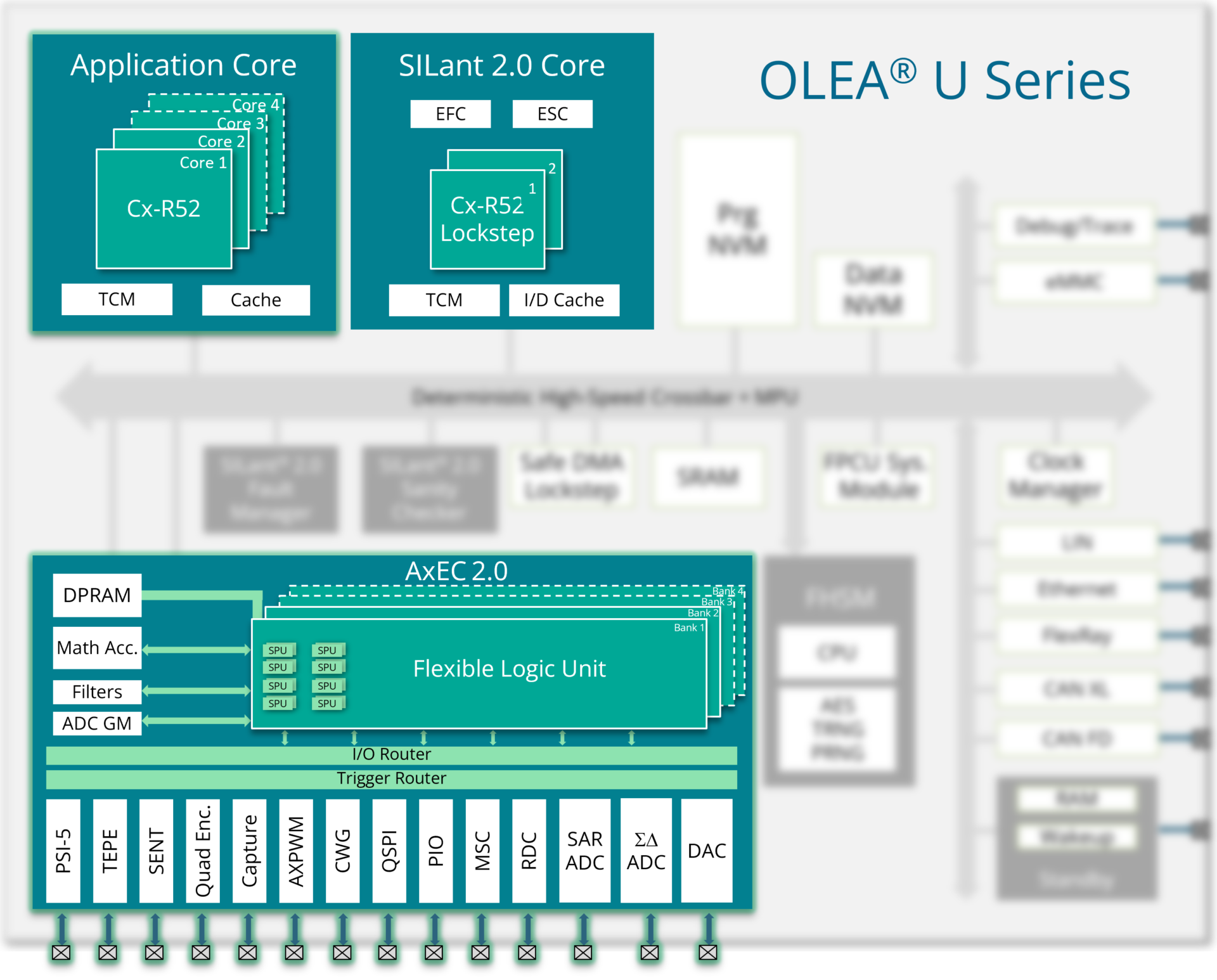 The OLEA U Series is available for our lead customers. More information will be released in the coming months.
Talk to us