ISO 9001 - Quality Management
Silicon Mobility is certified under ISO 9001:2015 standard for the design, development, sales, support and supply chain management of its semiconductor and software products aiming at the improvement of the energy efficiency of Electric and Hybrid Vehicles.
Automotive is a stringent industry in regards to product quality, reliability and robustness. Thanks to its highly skilled management and engineering team which accumulate more than 500 years of experience into the automotive and semiconductor industry, Silicon Mobility has setup since the really first day of its inception all the best practices and proven processes to reach an efficient quality management system.  AFNOR, the French national organization for standardization and its International Organization for Standardization member body, has audited, assessed and certified that Silicon Mobility meets the requirements of the ISO 9001:2015 standard.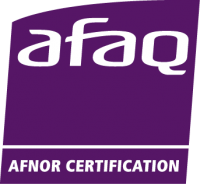 ISO 26262 - Functional Safety
Silicon Mobility's OLEA® T222 FPCU semiconductor has achieved ISO 26262 ASIL D ready certification from SGS-TÜV Saar. The certification confirms that OLEA solution is usable by car manufacturers and automotive tier1s for the design of safe and critical automotive applications such as electrified powertrain control
The certification of OLEA® T222 FPCU has been achieved upon the assessment of the safety manual and FMEDA (Failure Modes, Effects, and Diagnostic Analysis) analysis. OLEA® T222 FPCU is a Safety Element out of the Context (SEooC) and its safety analysis has been made upon numerous assumptions including target applications such as the control of inverters/e-motors, DC/DC converters, On-Board-Chargers and electric drive axles.