Join us at the Automobil Elektronik Kongress Booth 19
You are welcome to join us at the Automobil Elektronik Kongress on November 16-17 at our Booth 19. Thanks to our OLEA Control Solution that enables the best energy efficiency of EVs & HEVs, we embrace the topic theme "The Automotive Industry on its Way to the Software-Defined Car" and help focus on the most important challenges of the automotive electronics industry.
Register here:  Registration – Automobil-Elektronik Kongress (automobil-elektronik-kongress.de)
What is the Automobil Elektronik Kongress ?
With a firework of top-notch speakers, we will be celebrating the 25th anniversary of the International Automobil-Elektronik Kongress – the leading global event for executives & experts in the automotive electronics environment: manufacturers, suppliers, service providers and others.
The attendees of this unique industry event will be able to listen to 23 presentations given by inspiring speakers from China, Europe, Japan and the USA. Of course, the major European OEMs and some of the world's largest suppliers will also be represented. Already a look at the list of speakers shows that all attendees will have excellent possibilities for networking at the highest level.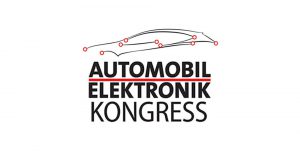 Press contact
For more information on Silicon Mobility and the OLEA product suite
Contact us